(678) 928-6557
Looking for to detox from drug or alcohol use? Sunrise Detox Center by Sandy Springs, GA can help. Our inpatient detox facility is a safe and comfortable way for you to taper off substances under licensed, expert medical personnel. You'll stay in a fully-equipped bedroom while experienced doctors and nurses help you manage a successful detox with proven medications. The personalized care you see at our facility gives you a good start for the rest of your addiction recovery journey.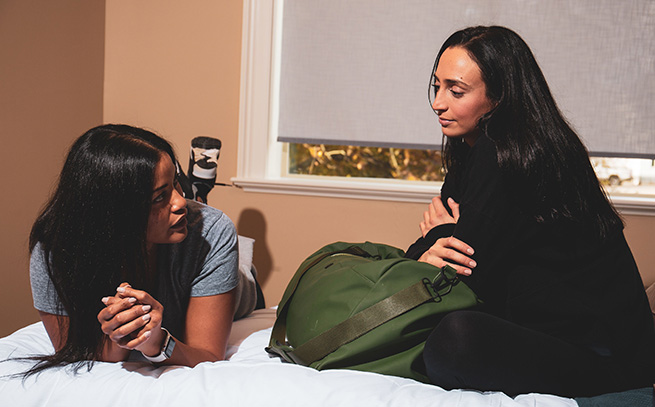 Personalized Medical Alcohol And Drug Detox By Sandy Springs, GA
At Sunrise Detox near Sandy Springs, we know you have better results when we personalize our detox to your specific needs. After a comprehensive medical evaluation, you'll get a taper plan that our clinicians follow to see that you are stable during detoxification. We'll use evidence-based treatments to help you taper from drugs or alcohol and lessen withdrawal symptoms.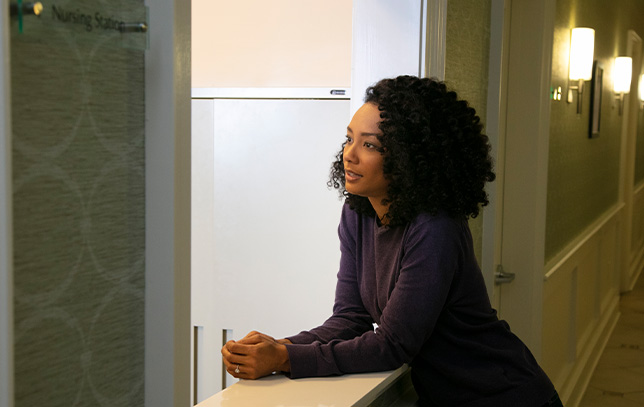 Alcohol Detox
Detoxing from alcohol is often a first step toward sobriety. Our alcohol detox services by Sandy Springs help you detox as pain-free and safely as possible. Our empathetic staff members check up on you hourly and use the highest quality medical treatments to safely taper your body off alcohol. This type of approach gets you ready for the next steps in your recovery.
Drug Detox
Our drug detox services near Sandy Springs help you get rid of harmful substances from your system so you can begin your recovery from prescription or designer drug use. Our caring medical staff supervises your treatment and gives careful dosages of medicines so you can taper as comfortably as possible.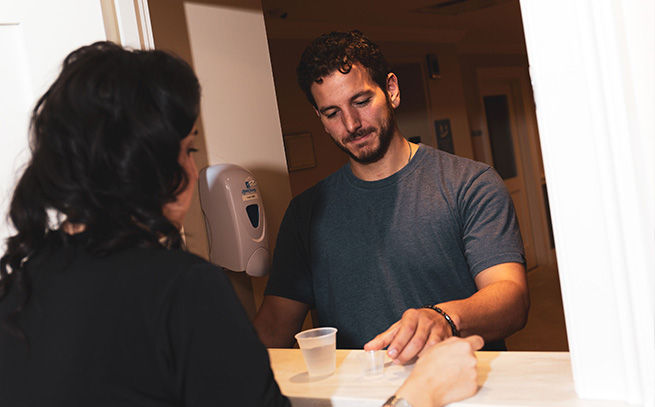 Avoid A Painful Withdrawal With Medical Detox By Sandy Springs
Trying to detox alone without expert supervision might be hazardous and even fatal. At Sunrise Detox by Sandy Springs, GA, we can help you detox safely from many different toxins. We offer detox services for:
Alcohol
Amphetamines
Benzodiazepines
Opioids
Heroin
Cocaine
Designer drugs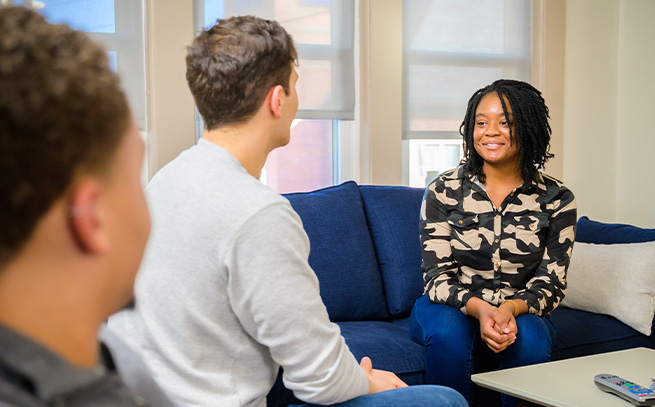 Alcohol And Drug Detox Services
Even though Sunrise focuses primarily on supervised detox, we also offer other services which explore the causes for substance use and start learning healthier coping processes. When you feel healthy enough, you're welcome to work with our mental health therapists in:
Individual therapy
Group therapy
Family Therapy
Peer support meetings
A Comfortable Place For Inpatient Drug And Alcohol Detox Near Sandy Springs
Drug and alcohol detox will go better when you are able to rest and relax. Our detox center is built to keep you safe and comfortable, so you can focus on your detox. We have semi-private bedrooms with only one roommate. Every room is fully-furnished and has a bathroom and TV. Each meal is prepared by a chef and served in our family-style dining room. Snacks, juices, water, coffee, and tea are offered 24/7. Private bedrooms may be available for special circumstances. After you have rested, you can enjoy some light recreation as well as watch TV, play video games in our lounge, hang out enjoy the outside patio, or talk with other patients.
Sunrise Detox: One Part Of Our Continuum Of Care
For many patients, Sunrise Detox is the first stop toward long-lasting recovery. Our inpatient detox services near Sandy Springs let you taper from alcohol or drugs comfortably and as easy as possible. Our empathetic staff members watch you all day and night in our fully-equipped center and work with you to devise an aftercare process. When your detox is finished, you'll have the foundation you need to go on with further treatment and move toward a long-lasting recovery.
Support For Families With A Loved One In Detox
We understand how drug and alcohol use affects families and that those challenges don't disappear just because they start rehab. Our alcohol and drug services by Sandy Springs include support and education for family members, also. We help families:
Find an expert interventionist
Develop strategies how to give support a family member with compassion
Make aftercare roadmap with your loved one
Learn more about addiction and co-occurring mental health disorders
Cope with the anxiety of having a loved one in recovery
Find Safe Substance Detox Near Sandy Springs Now
Don't attempt detox by yourself. Sunrise Detox Alpharetta can help right now. Call (678) 928-6557 or fill out the form on this page to get help right away. We'll be happy to talk, any time of day or night.