(678) 928-6557
Intervention Services Near Atlanta
It can be difficult to see someone close to you suffering with alcohol or drug use. But an intervention has the ability to make a significant difference in persuading a family member or friend to seek specialized addiction treatment. By taking the initiative organizing an intervention, you can express your support and concern for this individual and guide them towards detox services near Atlanta or a different path of recovery.
If you wish to organize an intervention for a family member or friend but don't know how to proceed, contact Sunrise Detox. We provide drug intervention services in the Atlanta area. Our intervention experts can supply resources and guidance for staging an intervention, and if your relation or friend wants to start drug or alcohol treatment, we'll enroll them without delay.
Call (678) 928-6557 Today
Get Your Loved One Assistance With Our Intervention Services Near Atlanta
Planning an intervention requires careful planning. If you fail to take a sensitive approach, you may alienate the person you're trying to help and lose their trust. You'll be better off getting help from one of our intervention specialists near Atlanta. They are skilled at directing families through a confrontation and instructing you on how to act and speak. You'll be more likely to attain your objectives for the intervention with their specialized skills.
We invite you to reach out at (678) 928-6557 anytime to learn more about our intervention services near Atlanta. We'll talk about the person you want to help and your apprehensions about performing an intervention. Once this is done, we can help in one of two ways:
One of our intervention specialists can support you via phone call. They will teach you how to carry out the intervention yourself and can provide support when you address your friend or relative. They can also speak to the person you're helping and respond to questions about how detox and rehab works. We'll also highlight the consequences of not getting expert help.
We can connect you to a professional interventionist close to you. Sunrise Detox has professional relationships with skilled interventionists in the Atlanta area and surrounding communities. We are glad to link you with someone who is able to manage and oversee an intervention at your location. They can keep the intervention going in the right direction and offer specialized guidance to both you and the individual you're assisting.
What Should An Intervention Look Like?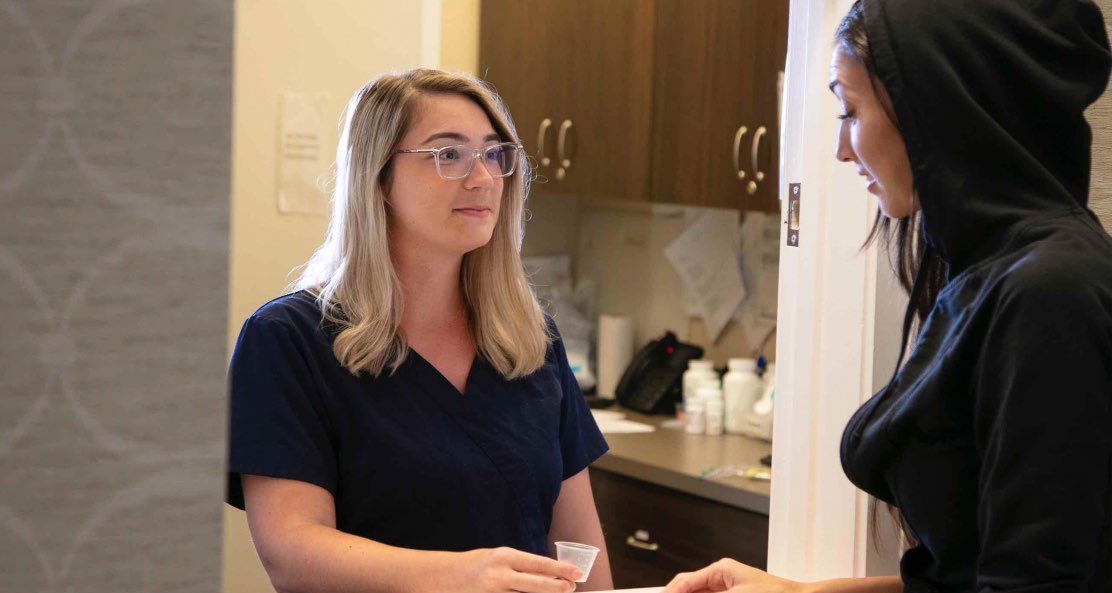 If you haven't attended an intervention previously, you could be unsure of what should happen. Here are the basics of what an intervention is supposed to include. If you would like additional details or support, call us at (678) 928-6557.
Make a plan with others who care about your loved one, including friends, family, medical professionals, or clergy. You can also seek help from a credentialed interventionist to aid in keeping the intervention progressing in a positive manner.
Pick a time and place to hold the intervention. Ask your loved one to join you there without disclosing to them the actual reason. Your support team should also attend.
Commence the intervention by informing the individual you are all in attendance because you are worried about them and explain how substance use is damaging their life.
Each individual should then take turns sharing how your loved one's drug or alcohol addiction has personally affected them.
Provide options for support and realistic ramifications for not obtaining help. Keep yourself patient and empathetic, but assertive if they get defensive. You may rely on the interventionist to assist if needed.
If they agree to treatment, be prepared to get them to detox or a rehab center immediately.
Is It Possible To Conduct An Intervention During Detox?
At Sunrise Detox, we appreciate that it's difficult to depart everyday life and enroll in a facility for treatment. We are aware withdrawal is distressing, and some people might wish to stop treatment and return home in a hurry. Other individuals could have the expectation that they will leave the moment they are feeling somewhat better. However, we don't want to place somebody in a hazardous situation by discharging them prematurely. When somebody wants to depart prematurely, we'll step in and work with them to continue treatment until the alcohol or substance has totally left the system and an aftercare plan has been made.
Our alcohol and drug intervention services near Atlanta are intended to keep patients safe. If a patient opposes help and imperils their life and well-being, we do everything in our power to help them comprehend why they ought to remain and conclude detox. An on-location intervention with them and their family members will help us address:
Why the person wants to leave prematurely
Why our team feels they should stay
The dangers of overdose or relapse they will confront
If a different form of therapy is suitable at this juncture
How Sunrise Detox staff and family can better support the patient to help them finish detox
Sunrise Detox Is Able To Answer Your Questions About Drug Or Alcohol Interventions And Detox
Helping someone detox is a group effort, and we want to join together with families to help their loved ones during this endeavor. Addiction recovery can seem complex and taxing, and we would like to help all parties involved grasp how it works. We encourage families to contact us whenever they have a question about addiction and detox. We'll happily provide details and resources regarding:
When a person needs addiction care
Why medically-directed detox is needed to ensure safety
Our objectives and detox treatment approach
How to assist your family member during detox
How to cope with the difficulty of having someone you care about in detox
If you wish to learn more about drug or alcohol detox at Sunrise Detox Alpharetta before enrolling a loved one, call us at (678) 928-6557 at any time. We are always available to clarify any topic you want to know about.
Find Drug And Alcohol Intervention Services Near Atlanta Now
There's no reason to stand by and observe as drug or alcohol use unravels the life of somebody you care about. Contact (678) 928-6557 or submit the following form to get them urgent help. We reply 24/7 to assist you with intervention services and welcome your loved ones into our detox facility. We are ready to help you today.