(678) 928-6557
When you need treatment for an alcohol or drug addiction near Smyrna, GA, Sunrise Detox Alpharetta is here to lend a hand. We provide a safe location to detox under expert medical guidance. You'll enjoy a cozy room in our inpatient facility and round-the-clock support from licensed clinicians who use proven treatments to manage withdrawal symptoms. And we personalize your treatment plan for your exact circumstances to give you the best start for your journey to a sober life.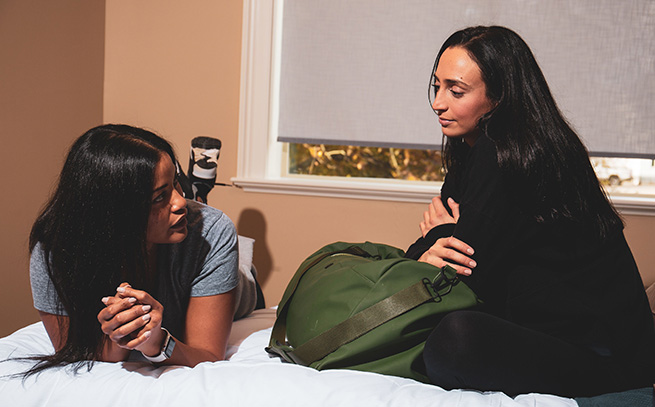 Personalized Inpatient Medical Detox Near Smyrna, GA
We know our residents at Sunrise have better outcomes whenever they are provided custom-tailored detox services. For this patient-centric approach, you start by completing a complete medical evaluation. We then adjust our detox methods to accommodate your needs and give you a unique care plan that our medical professionals follow to make sure you get the safest treatment feasible. They check on you regularly, monitor your vital readings, and administer treatments for harmful withdrawal symptoms.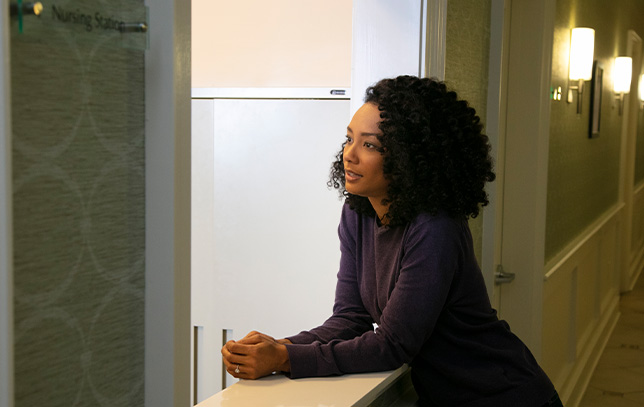 Alcohol Detox
Many people have to detox from alcohol when they quit drinking. Sunrises alcohol detox services by Smyrna let you move forward in this phase as comfortably and safely as possible. Our skilled team is there for you at all times if you need assistance. They utilize proven medications to gradually taper you from alcohol to let your body adapt and stave off the most adverse withdrawal symptoms.
Drug Detox
Drug detoxification expels those chemical substances from your body and starts you on road to recovery. The well-trained personnel at Sunrise are committed to helping you with individualized drug detox services by Smyrna. They take note of your medical history and how you respond to treatment so you can harmlessly but successfully taper you off drugs while keeping you as comfortable as possible.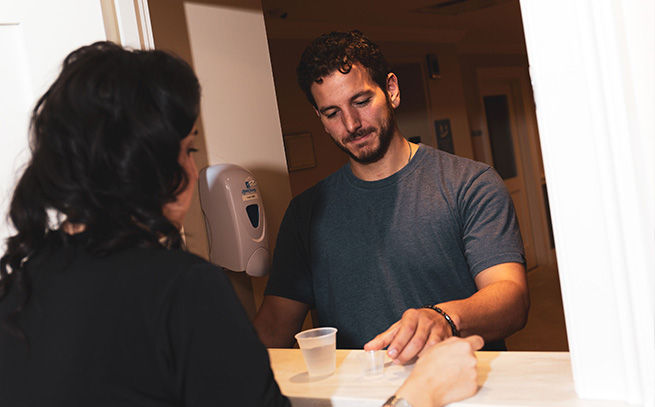 Monitored Medical Detox By Smyrna
Attempting to detox with no medical care greatly increases your odds of harmful side effects and could even be deadly. The team at Sunrise Detox Alpharetta will supervise your alcohol or drug detox near Smyrna, GA. We will help you detox from various substances like:
Alcohol
Opioids
Heroin
Cocaine
Amphetamines
Benzodiazepines
Designer drugs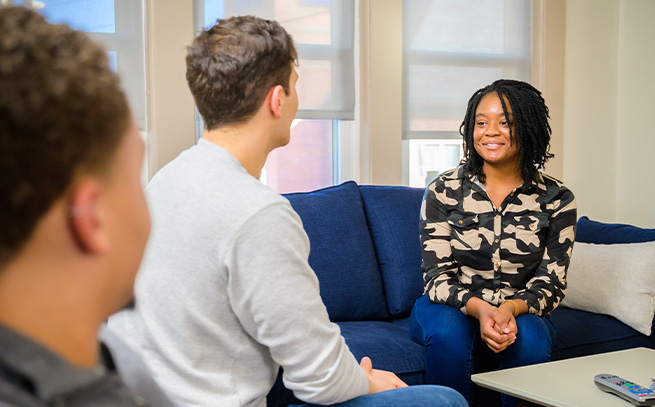 Professional Counseling For Alcohol And Drug Detox
Recovering from substance use disorders is challenging. Sunrise Detox provides optional counseling that is the perfect complement to our medical detox services near Smyrna. Our counseling includes:
Individual therapy
Group therapy
Family Therapy
Peer support sessions
Professional counselors lead all types of therapy. If you attend, you'll learn about the roots of substance use and how to move forward without addictive substances. You will also enjoy the company of others working toward addiction recovery and draw strength from their unique viewpoints.
Comforting Resident Rooms For Drug And Alcohol Detox Near Smyrna
Your body needs a good deal of rest in detox. We designed the Sunrise Detox facility with your comfort in mind. During your treatment, you'll occupy a modern, furnished bedroom and attached bath with no more than one roommate. This is an ideal setting for you to rest or watch TV. We also have private quarters per prior request. Chef-made meals are provided in our family-style dining area, and you are able to grab a refreshment any time, day or night. Our detox facility also has recreational areas if you're up for leaving your room. Try one of our games or catch a TV show in the community common room. Get a little sunlight on the outside patio. And we hope you'll make a few lasting friendships when socializing with others in our care.
Sunrise Detox: Taking Your Beginning Step Along Our Continuum Of Care
Whenever you're set to make the first step toward a sober way of living, Sunrise Detox Alpharetta can guide you. For numerous people, our inpatient detox services near Smyrna are the opening of their road to recovery. We allow you to detox from alcohol or drugs as risk-free and painlessly as possible. Our authorized clinicians provide 24/7 care to keep you comfortable and devise an aftercare blueprint with you and your loved ones prior to your departure. Our goal is to allow you to detox in a successful manner and get you ready for ongoing therapy to assist you over your addiction recovery journey.
Family Support And Counseling During Detox
We realize a relative's addiction negatively impacts the entire family, and the strain of the recovery period also touches all family members. Sunrise Detox offers drug and alcohol detox services near Smyrna for both families and individuals. We seek to enlighten and guide families by helping them:
Get in touch with a professional interventionist
Understand substance addictions and associated disorders
Manage the challenges of having a loved one in recovery
Understand how to be there for a loved one in treatment
Design aftercare strategies for future care
Call About Safe Drug And Alcohol Detox Near Smyrna Today
Sunrise Detox Alpharetta is your source for safe detox services. Dial (678) 928-6557 or complete the form below for immediate assistance. We respond at any hour, 365 days a year. Get help today.